Bijoux LK Gold Buyers:
Price of gold
Who determines the market price of gold?
How is the price of gold registered?
What is a karat?
Do karats impact the price of gold?
More info
WHAT WE DO WITH
YOUR JEWELRY
All jewelry purchased is melted down to make ingots.
Ingots are traded and sold on the market, not jewelry.
More info
Bijoux LK Gold Buyers:
5 good reasons
to choose us
Bijoux LK vous propose d'échanger vos bijoux en or contre
de l'argent comptant qui pourra réellement vous être utile
More info
Poll : Where did your hear about us?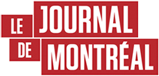 How it works
NOTHING COULD BE EASIER!
Selling your gold to Bijoux LK in exchange for cash is simple, rapid, rewarding and safe.
---
Safety issues
Rest assured!
Our approach is completely aboveboard and we adhere to all applicable laws and regulations. Furthermore, we collaborate with the Sureté du Québec on a regular basis to promote honest trade and report wrongdoers.
---
How much can you make?
Much more than you might think
To find out how much your old jewelry could be worth, book an appointment with our experts now!
---
I did business with Martin and his wife a few weeks ago and I was surprised to see just how easy and…profitable…it was! Also, I was able to give the team the history of my ring, which allowed me to turn the page. My ring wasn't going to just disappear into the hands of strangers; its history would be heard.
Sylvianne Hébert, Trois-Rivières, Québec
I've always been afraid to sell my gold jewelry with the companies that advertise. Sending my valuables through the mail seemed risky and complicated to me. With Bijoux LK, it was really easy! I made an appointment with a lovely lady over the phone, then a representative came to my house in no time at all. I had my money the same day. I bought myself a new piece of jewelry to my own taste!
Micheline Legault, Québec, Québec
A representative came to my house last month and I got nearly $500 for my deceased wife's old jewelry. Thanks to her jewelry, I was able to finally give her a decent resting place. Bijoux LK is an easy service and, frankly, not at all risky like I thought. On the contrary, I felt supported during the process. Even though I was selling the jewelry that had seen us grow old together…
Bertrand Rochon, Ste-Hyppolite, Québec